Based in the heart of the Canadian Rockies, just minutes from
the world famous Banff National Park lies Thunderstone Quarries.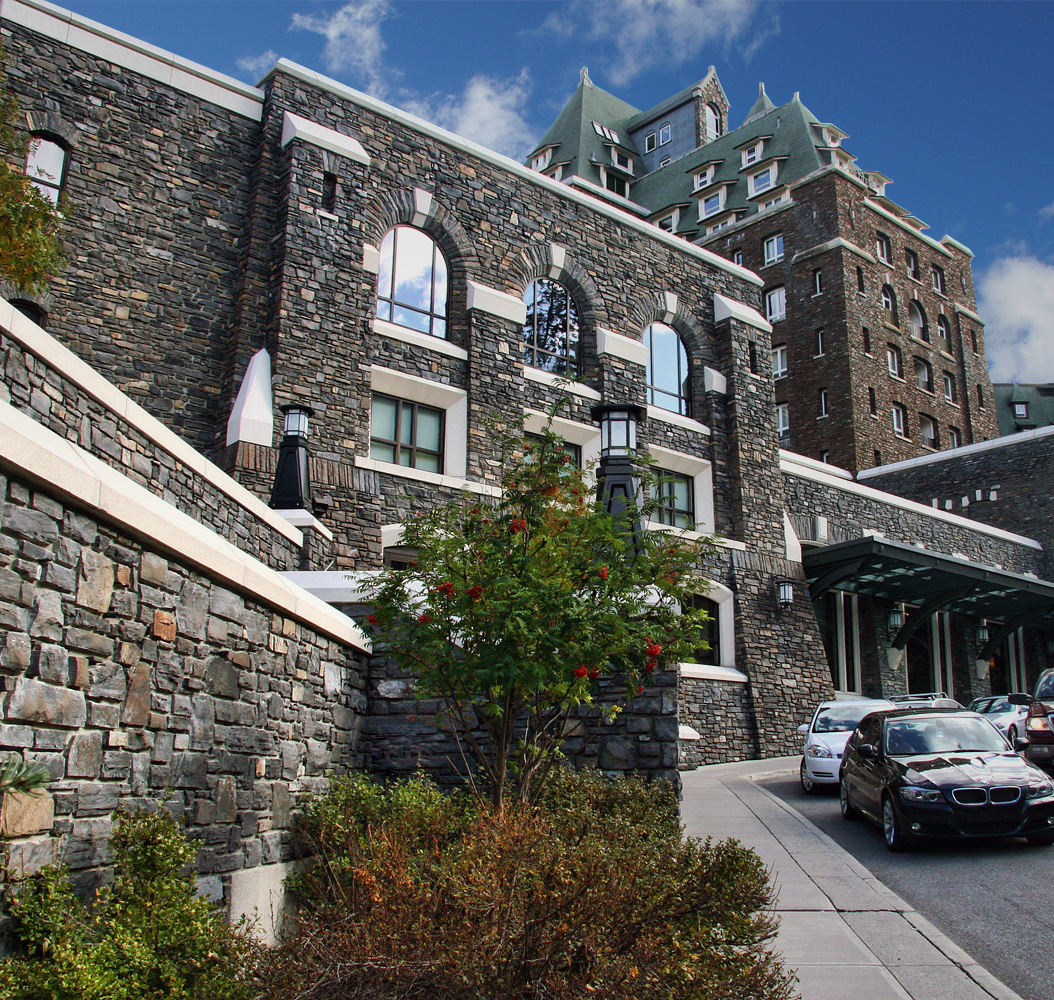 Established in 1960 by George Biggy Sr., Thunderstone Quarries remained a family run business for over 40 years. Today, Thunderstone is owned and operated by Resman Holdings Ltd.  The quarry is situated in Dead Man's Flats near Canmore, Alberta on 80 acres and operates year round.  Rundle rock is harvested by drilling and blasting the rock from the mountain, then sorted by shape size and color. Depending on the type of rock, it will either be split into a variety of landscaping stones, crushed, palletized or sent to our fabrication facility in Exshaw.
The facility in Exshaw, Alberta (10 minutes away) processes a wide selection of masonry thin veneer, full bed, architectural accents and custom sizes.
Used extensively in creating the internationally recognized Fairmont Banff Springs Hotel, Rundle Rock has become a prominent feature in many architectural, residential and landscaping projects.
To expand the product line, the company operates two quartzite stone quarries near Revelstoke Slate, B.C..  Both the Revelstoke Slate and Black Marble Quartzite raw material is extracted, sorted then shipped to both the Dead Man's Flats quarry and the production facility to fabricate into an assortment of landscaping and masonry stones.
Rundle Rock Specialists
Our talented crew use chisels and hammers to split stone, creating a variety of forms for use in garden beds, walk-ways, waterfalls, retaining walls, masonry walls, and a number of other landscaping and masonry applications. In addition to the splitting crew, we have highly skilled staff which operate loaders, heavy equipment, saws, machinery and office staff to fill orders and assist customers.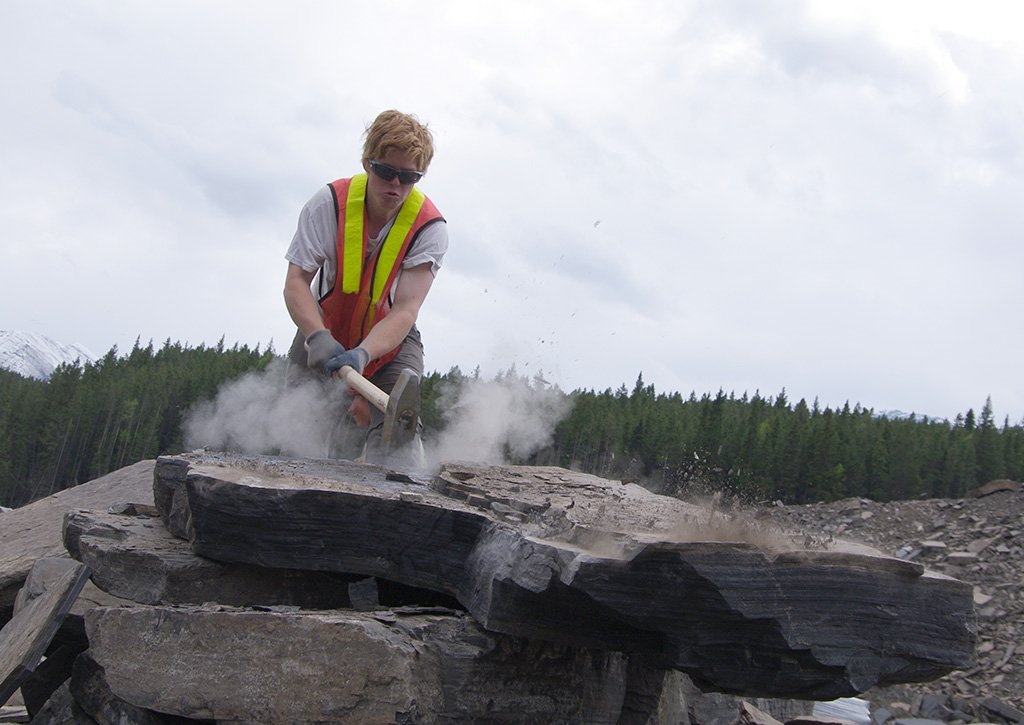 Rundle Rock was named by the stone masons who quarried it from the base of Mount Rundle in the late 19th century. The stone masons thought this visually attractive stone was easy to work with and suited to a wide array of uses.
Its unique texture, distinct black and brown colours, variety of shapes and natural durability made Rundle Rock a popular commodity.
Today, it continues to be popular for commercial and residential applications and is a favorite among, architects, designers, landscapers and masons.